A company working capital loan can be an excellent opportunity for business owners looking to expand their operations or increase their cash flow. It enables owners to adjust and enhance whatever business sector they want, as long as the finances are used for any commercial purpose.
Working capital is one of the most common concerns of growing businesses. This financial concept is also hard to understand, especially if you are starting out. People derive different meanings from this concept. The experts define working capital as exceeding current assets and liabilities. However, figuring out the needs of your working capital by simply running a periodical calculation to analyze it is not easy.
The Benefits of a Business Working Capital Loan?
Uncover how a working capital loan from Porter Capital can fuel your business growth and stability.
What Is Working Capital?
Working capital is an important business financing terminology. As mentioned earlier, it highlights the difference between a company's current assets and liabilities. Current assets refer to the things the company owns and use to turn into cash. On the other hand, current liabilities are the expenses and costs a company incurs simultaneously.
Some of the common assets a B2B business includes are:
Savings accounts
Inventory
Marketable securities
Accounts receivable
Savings accounts
Current liability includes the following:
Cost of supplies (requires to purchase goods)
Short-term debt payments
Tax payments
Utilities
Interest
Rent
A company's working capital reflects not only its budget management but also operational efficiency. If the current liabilities of your business are more than its assets, the working capital will always be negative. That means your business may struggle to meet financial obligations.
What Are the Advantages of a Working Capital Loan?
What can a business working capital loan offer to your company? Let's take a look.
1. It Helps Manage Financial Complications
A company may have many fixed assets and be thriving. Nevertheless, it isn't out of the ordinary for one to have a few financial hiccups in everyday operations. In such a case, a Working Capital Loan presents a way to overcome temporary financial difficulties. Even in the best of conditions, a decrease in working capital may result in financial strain on the firm, causing more borrowing and delaying payments to creditors.
All these factors lead to a worse credit rating for the business, resulting in increased borrowing rates and a lack of market confidence. A Working Capital Loan provides the financial capacity to meet the daily operating requirements while dealing with these difficulties and maintaining a perfect credit record.
2. It Gives Flexible Collateral Option
One of the biggest advantages of Working Capital Loans is their flexible collateral options. The loan may be secured or unsecured, depending on the bank or lender institution from whom you apply. Some banks and direct lender companies provide a Working Capital Loan with various collateral choices for the borrower to select from, such as stocks, property, company, or investments.
However, other institutions may be willing to give an unsecured Working Capital Loan if you have a strong credit history and a track record of payments. The bank will do its due diligence and, after verification, place you in the appropriate group. However, it's important to note that the bank may choose the payback term and interest rate for unsecured loans.
3. It Involves Repayment on a Short-Term Basis
The Working Capital Loan payback tenure ranges from 6 months to 24 months, giving the borrower a comparatively shorter loan term. The loan term varies per bank and may be tailored to the company's needs. Because the loan has a short duration, the borrower does not need to plan for long-term EMIs when applying for it. The benefit of a Working Capital Loan is that it provides funds for relatively young companies for a limited period.
Furthermore, it provides customized payback plans to meet your company's cash flow and earnings. Banks offer flexibility and create repayment plans with tenures and interest rates that account for the borrower's financial capacity. You can pay off the loan early if you want to save money on interest.
4. It's Available in Lean Periods
Suppose your company has a seasonal turnover and makes most of its money during just one season. You may encounter difficulties running your company effectively during the rest of the year, leading to a decrease in your annual income. A Working Capital Loan can be a solution for balancing your operating expenditures. This loan will assist you in overcoming the financial income variations that occur throughout the year—a critical benefit of the Working Capital Loan.
If you need more cash, you may be able to apply for a second company working capital loan while the first is still open. If you select this option with Porter Capital, the money from your second loan will not be utilized to pay down the amount you owe on your first loan, leaving you with less cash on hand than you need or anticipate if you are accepted for another loan.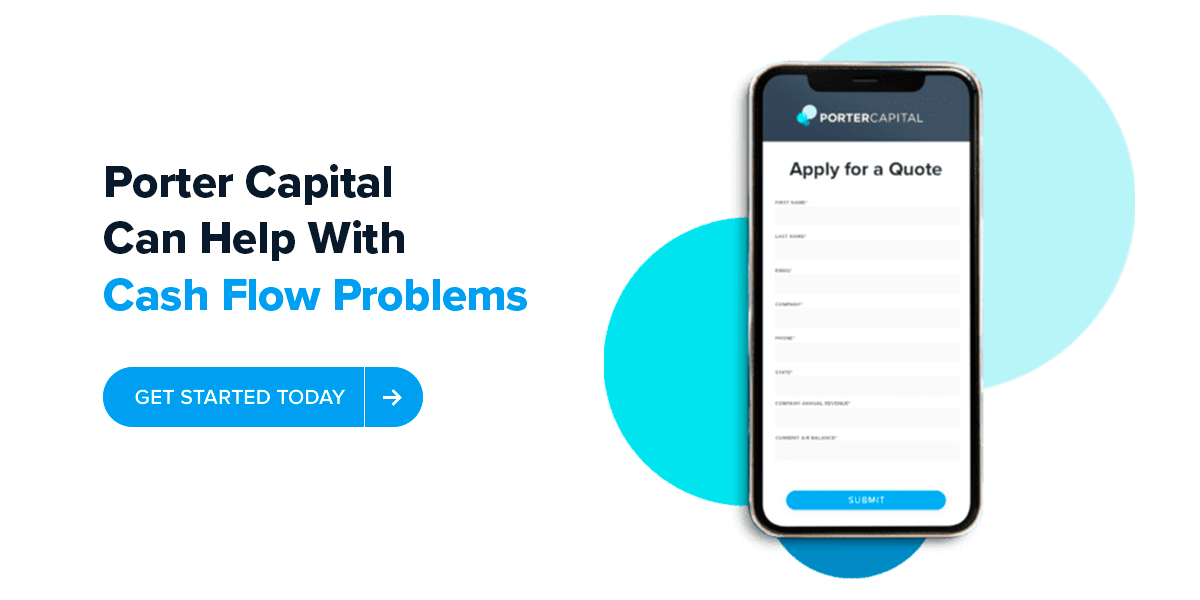 How Much Working Capital Does Your Business Need?
To understand how much working capital your business needs, it is vital to determine how cash flows through the business. That is to say, understanding the "working capital cycle" plays a key role in helping your business grow and excel.
The working capital cycle comprises:
How quickly your business turns its current assets into cash (inventory and account receivables)

How quickly your business uses that cash to pay its liabilities (accounts payable). Remember that this cycle refers to the total "Turnover Rates" specifically for inventory, accounts payable, and accounts receivable.
Turnover Rates
The previous turnover rates of any business work as a base to forecast its growing needs for working capital. The first step is to analyze and evaluate the income statement and current balance sheets to find out:
The

inventory

turnover of a business on the specific days

Number of days customers take to make payments (account receivable turnover)

Number of days a business takes to pay its vendors
Once a business calculates the total turnover rates, it is in the state to forecast its working capital based on the growth plans. This growth requires carrying a high level of inventory as well as account receivable. This is where a business needs extra working capital.
To calculate this, businesses need to analyze their income statements, including product costs, sold products, and projected sales. By using turnover ratios of working capital and figures mentioned in the income statement, businesses can estimate how much working capital they need to grow and expand their operations.
How To Use the Accounts Receivables (AR) Turnover Ratio Calculator
Fill in the sales revenue.
Fill in the accounts receivable amount.
Press Calculate.
How to Improve Business Working Capital?
Invoice Factoring
Invoice factoring or 
invoice financing
 is undoubtedly one of the easiest and most convenient ways to use as additional working capital. Many businesses, especially the small ones, consider invoice factoring a panacea to their cash-flow issues. The businesses hire factoring company services to sell their invoices after filling an order. The factoring company handles all the collection after buying the account receivables of a business.
Factoring enables businesses to turn slow-paying receivables from reliable customers into cash. The solution is an excellent way to provide immediate funds to help businesses maintain cash flows and run operations.
Invoice factoring is all about trading your invoices. It is one way to provide you with a reliable and trusted funding source. That is what provides a business, whether small or large, with additional working capital. The best part of this financial solution is that businesses can trade their invoices on an ongoing basis. However, they need to have potential customers and solid invoices. The funding solution depends on how much a business sells to its customers. It gives entrepreneurs unparalleled flexibility when it is about operating and growing their businesses.
Equity
If your company is in its initial phases of operation and yet to become profitable, relying on equity funds can be suitable to fulfill your business's working capital needs. The funds can be from personal resources or third-party investors.
Line Of Credit
Banks and financial institutions usually do not offer a line of credit to small businesses. However, if you run a business that is already in a good state or has sufficient capital, it can qualify for a line of credit. This funding process allows entrepreneurs to borrow funds or immediate cash for their short-term needs. Once the business repays its funds, it can collect its account receivables earned from the sales peak.
Final Thoughts on Working Capital
While business loans may help your company develop and expand, you should carefully evaluate your long-term business requirements, plans, and goals before taking one out. Check to see whether you can afford to return your borrowing money. If you do not make the agreed-upon payments, your company and personal assets and your creditworthiness may be jeopardized.
Are you looking for a working capital loan and asset-based terms in Birmingham, AL, Atlanta, GA, or Minneapolis, MN? If so, we're the team to work with! We provide the best financing services to cater to your needs. Get started with Porter Capital at 1-800-737-7344.