Events with Porter Capital
P
orter Capital is active in the community that we serve.  We host and attend events and conferences, and we would love to see you there!  If you are interested in attending, just reach out to us and we will send you more details, info@portercap.net.
Holiday Movie
Tuesday, December 14, 2022, 7:00 PM - Porter Office Event at Alabama Theatre
Traditions are great and this one is an office favorite! We'll have pizza in the office and then head to the Alabama Theatre (1817 3rd Ave N) to watch a holiday classic,National Lampoons Christmas Vacation!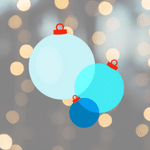 Ugly Sweater Day & Holiday Lunch
Thursday, December 15, 2022, depart the office at 11:00 AM - Porter Office Event at The Club
We're taking our ugly sweaters on the road! Wear your tackiest holiday sweater and let's head to The Club (1 Robert S Smith Drive) for a casual lunch atop Red Mountain. We'll play games, have a feast, and admire the view!