Michelle Milhoan
VP, Marketing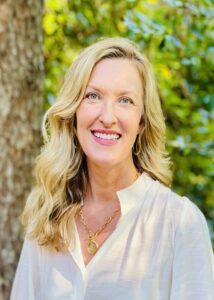 Michelle, a marketing professional with over fifteen years of experience, joined the Porter Capital team in 2022. Her expertise extends to leading large teams and collaborating with investors, partners, and board members. Michelle is a skilled presenter, communicator, and creative thinker who is organized, analytical, and results-oriented.
Prior to joining Porter Capital, Michelle held notable Sales and Marketing leadership positions in the Technology and Finance sectors. Most recently, she successfully managed a private consulting practice where she provided marketing advisement to small and mid-sized companies. Before that, she served as the Vice President of Marketing at Benefitfocus, a benefits administration software provider, where she also gained experience in product, program, and engineering management. Michelle's earlier expertise includes working as a Product Manager in International Product Marketing at AOL Time Warner.
Within Porter Capital, Michelle leads the marketing department with a strong emphasis on business development, brand positioning, and digital and social engagement. Her extensive knowledge of CRM and marketing automation platforms is complemented by her proficiency in graphic design. Michelle's educational background includes a bachelor's degree from Vanderbilt University and an MBA from The George Washington University School of Business.
Michelle brings a wealth of experience and a diverse skill set to her role at Porter Capital. Her leadership, strategic thinking, and ability to drive business growth through effective marketing make her an invaluable member of the team.